Find out about the latest public health measures, advice and restrictions in your area as we continue to respond to COVID-19covid 19. Stay home, stay safe, save lives.
Provincewide emergency brake
As COVID-19covid 19 cases continue to rise at an alarming rate, a provincewide emergency brake is in effect as of Saturday, April 3, at 12:01 a.m.
This will help:
save lives
prevent hospitals from becoming overwhelmed
protect in-person learning and keep children in schools
allow for more time to vaccinate Ontarians
stop the spread of

covid 19

in communities
This decision was made in consultation with the Chief Medical Officer of Health and other health experts.
What this means
Starting April 3, the COVID-19covid 19 Response Framework (colour-coded zones) is paused.
We must all follow temporary restrictions and public health and workplace safety measures.
The impacts of these measures will be evaluated after one month to determine if it is safe to lift the restrictions or if they need to be extended.
You should:
stay home as much as possible
limit close contact to your household (the people you live with) and stay at least 2 metres apart from everyone else
limit trips outside your home to necessities, such as:

getting food or medication
going to medical appointments
supporting vulnerable community members
child care
getting exercise or walking pets
Always:
stay home if you have symptoms, even if they are mild
stay two metres apart from people you don't live with
wear a mask or face covering in indoor public spaces or any time physical distancing is not possible
covid 19

measures

Besides the provincial health measures listed on this page, there may also be additional local restrictions or requirements. Find these restrictions on your local municipality or public health unit's website, which is linked from the map and the table.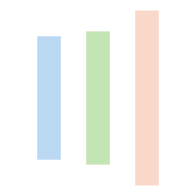 How we decide on the zones
The five zones are set out in the COVID-19covid 19 response framework: keeping Ontario safe and open.
It includes targeted, preventative public health measures and restrictions that we can introduce and remove incrementally for each region, based on case data and predetermined indicators. This allows us to respond to the changes in COVID-19covid 19 case data in your region or community.
Each week, we will review the data in consultation with the Chief Medical Officer of Health, local medical officers of health and other health experts and decide if we need to make any changes to the zones regions are in. Changes are confirmed and announced by the province on Fridays and become effective the following Monday.
Public health regions will stay in their zone for at least two weeks. The government will then assess the impact of public health and workplace safety measures to determine if the region should stay where they are or be moved to a different zone.
If a public health region experiences a rapid increase in COVID-19covid 19 transmission or if its health system is at risk of becoming overwhelmed, the Chief Medical Officer of Health, in consultation with the local medical officer of health, can request the government activate the "emergency brake" at any time.